In an exclusive interview with Sameer Nigam, we explore his entrepreneurial journey that started over a decade ago. He is the CEO of StratBeans Consulting which has served several clients ranging from multinationals like Intel to KFC. The company, which is present in more than 20 locations, aims to employee performance using digital products and solutions.
Highlights of Sameer's Academic and Professional Journey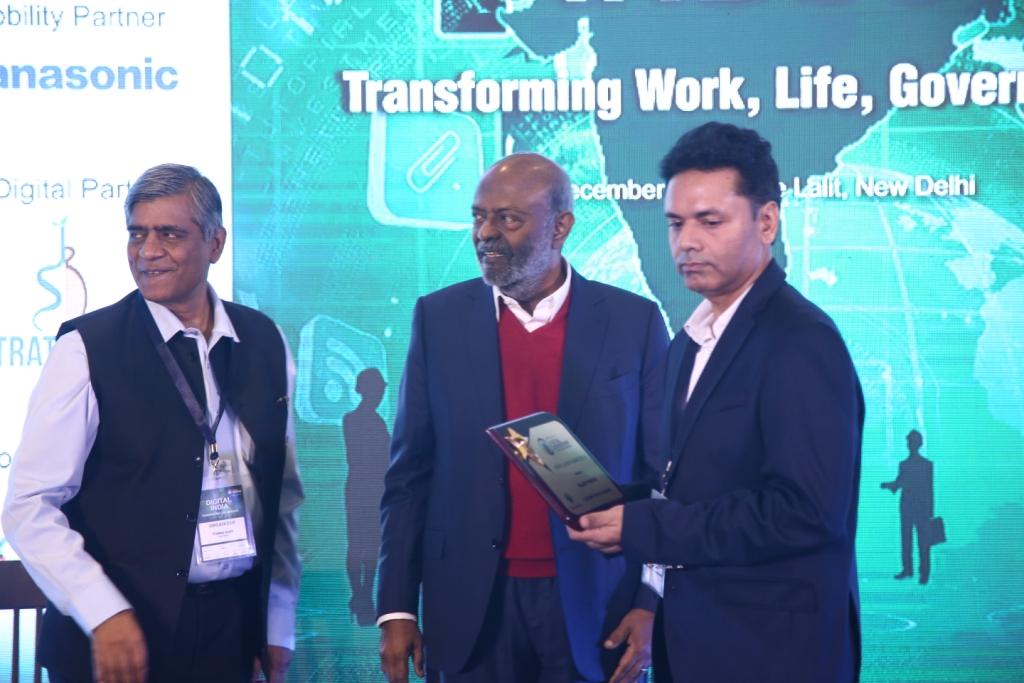 Sameer has an extremely interesting academic and professional background under his belt. He graduated from Harcourt Butler Technical University with a BTech in Mechanical Engineering in the mid-'90s. Following that, he pursued an M.Tech in Laser Technology from IIT Kanpur. He worked with Tata Consultancy Services after his graduation, spending several years abroad in the United States and the United Kingdom.
He later returned to India in 2004 and pursued an MBA from IIM Ahmedabad, after which he landed a position working with Genpact. It was after working with Genpact that Sameer created StratBeans Consulting. That's how he turned from an employee to an employer. He revealed his years abroad as a definitive learning experience where he met several professionals that gave him insight into the business world.
Taking The First Steps For A Startup
People talk about limitations with certain age groups – those are just myths.

Sameer Nigam
When asked about what drove him to start his own company, Sameer revealed that it had always been there in his mind. It became a reality in IIM-A when he started a consultancy company with two of his friends in 2005. The venture had a lot of support and enthusiasm, especially from his professor – Dr Sunil Handa. Referring to Dr Handa as a "very instrumental professor," Sameer recollected how most of his students ended up becoming entrepreneurs. Sameer adds to his experiences with Dr Handa, who often brought in his former students, who were active entrepreneurs, to share their stories.
It was an exciting experience for Sameer. "Dr Handa allowed us to see entrepreneurship very differently as a career option," Sameer said, nostalgically. "He didn't make it glorified nor difficult, but like something you could plan out and do." He praises the professor for planting the seed in his journey as an entrepreneur.
According to Sameer Nigam, "This was something that I wanted to do because it was more challenging than doing a job." He appreciated the idea of creating and running a company as it enabled him to express, create, and shape it with passion.
Stepping Into StratBeans Consulting
Since its creation in 2008, Sameer revealed that Stratbeans has evolved a lot in terms of business models. Although Stratbeans was initially a consultancy company, market trends and changes made Sameer realize the potential of incorporating e-learning into the products offered by his company.
Stratbeans primarily specializes in HR Technology and their presence is significant in almost all industries. Stratbeans is tightly linked to companies on a global scale. A great example is New York-based E-Learning firm, Articulate, who has over 90,000 clients worldwide; and whose technology has been adapted in India by StratBeans. "Our position in the sector is very wide," Sameer says. "We're connected to all the things you can do in the area," he says. He mentions their close affiliation with the US which is known for its technological advancement; and how StratBeans play a crucial role in making that technology available in India.
Aligning services & products offered by StratBeans to the client's requirement
Sameer's company serves a vast number of industries, each different from the other; and Sameer shares the thought behind aligning the services & products offered by Stratbeans according to the needs of a particular industry. Sameer says that StratBeans has professionals in the client's sector; but there's always a chance that they may not be as proficient as that of the experts in the client's organization. Moreover, their process starts from talking to trainers who want to implement the change and collecting this crucial information. Their focus is on presenting the practice well. Sameer's company relies on behavioural and psychological techniques for smooth communication. In Sameer's words, "We don't tell them what to do, we do our part of emphasizing it better."
He describes his personal journey to be quite challenging. Learning from his mistakes and reading books helped him to improve and eventually led to his achievements. He revealed that this allowed his company to become profitable very quickly. He shared that Dr. Handa and Jayanth Krishna, his former boss, gave him great advice to never offer his services and products for free even in the early days. Sameer says, "If it's free, people don't value it."
Sameer's Take On The Post-Covid Scenario
Sameer claimed that the post-Covid economy is starting to find his sector more appealing. The changing patterns of customer interests and inquiries on partnerships and investment shed a positive light on the scenario. Additionally, the market already has an established base with the way the population consumes content on all kinds of devices. The way Covid-19 triggered the digital transformation is very beneficial to the e-learning sector. It's the reason why Sameer feels fairly optimistic about the post-Covid scenario.
Advice For Young Entrepreneurs
It's about talking to yourself, getting that courage, and killing your excuses.

Sameer's advice for entrepreneurs.
Sameer Nigam personally admits that the most important thing for him was to be courageous in his decisions. For the current generation, Sameer says, "I would rather learn from them". Furthermore, with the abundance of available technology and increased access to information, Sameer advises not to let that go to waste.
Sameer recommends that if upcoming entrepreneurs have a desire to start something and make a change in the industry, then they shouldn't hesitate. Sameer suggests that with the various digital platforms that are available, the younger generation should socialize beyond their age bracket and actively connect and approach industry professionals and leaders. He brings up the time during his younger days when he used to send letters to the heads in big industries such as manufacturing, research, IT and so on responding to their letters with guidance. Connecting with industry leaders outside India, within India, in academia, and with political standing will immensely benefit one's professional network. Moreover, he encourages the youth to open up to the industry leaders around them, sharing information and knowledge and making connections wherever they can.
Sameer Nigam's insight into his journey and his transformations in the professional workspace was an enlightening experience; and we are sure that he will continue to inspire many young entrepreneurs with his words.